I was extremely lucky to have been invited to Italy this week to meet the lovely folks over at Dexibell. Whilst there, we were guided around the ex-Roland factory that is now home to a small, committed team of designers, engineers and musicians that make up Dexibell.
The highlight of the visit was the incredible VIVO S9 digital piano. Cliches aside, this thing is an absolute game changer – it's so packed full of technology we don't even know where to start!
The first thing you'll notice is the eye catching blue and white design which looks absolutely stunning in the flesh, finished off with a pair of beautiful hand made wooden end panels this instrument oozes class and quality.
Next up: the tech.
Here's a quick run through of what the S9 offers:
– Hybrid wooden/plastic keys
– After touch keys with graded hammer action and triple contact technology
– 15 Second Sample Length (the longest available on the market)
– 3 ms Latency (the lowest in the industry!)
– 4 Layers of sound with unlimited polyphony
– Quad-core processor
– 3 Sound Generators (piano, organ & classic)
– Motorized Faders
– DC-IN Lock
– 24 Bit Technology
– 1.5GB Wave Memory For Importing Sounds
– Bluetooth Audio Streaming
– Audio over USB
– Balanced XLR output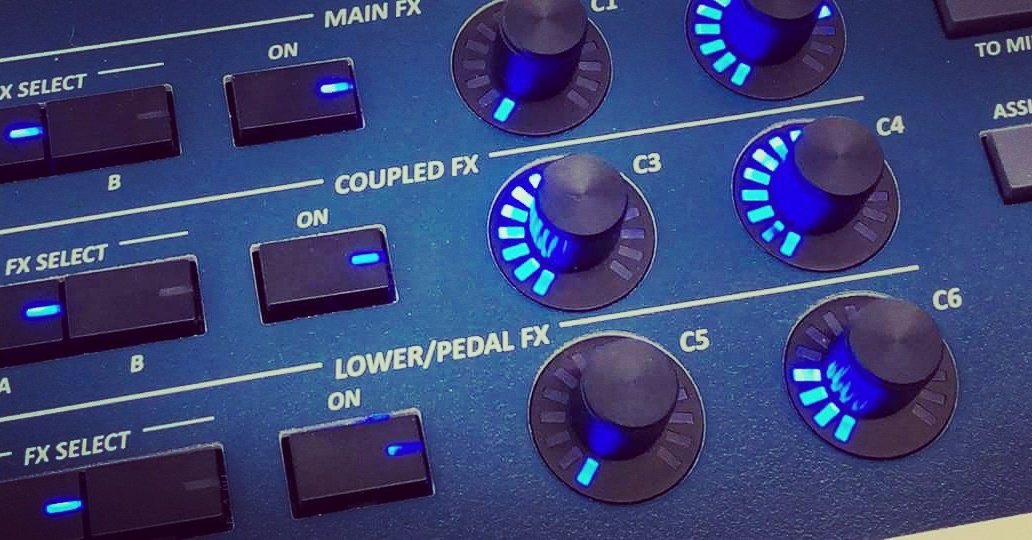 This is easily the most powerful and advanced digital piano available on the market right now. The depth and quality of sound that this machine produces is simply staggering, thanks to the true to life technology (T2L) the digital piano has never sounded so alive. The T2L technology allows you to create the most personal experience un-heard of from other digital pianos, you can adjust nearly every single parameter to suit your playing style and needs.
Thanks to the 15 second sample length and the actual samples themselves (all produced by Dexibell) the Dexibell S9 is able to deliver a piano tone that stands completely un-rivaled in the digital world.
It's simply not possible to document every feature that the S9 offers in a blog like this, you need to visit us in store to play and hear this machine for yourself – it will blow you away.
We're working on a few demonstration videos which we'll release very soon!
We're now taking pre-orders for the S9, although there are very few left available from the first shipment expected end of July/early August to make sure you order soon! Click here to pre-order: https://www.fuguemusic.co.uk/product/dexibell-vivo-stage-s9-digital-piano-pre-order/
Thanks for reading and as ever, feel free to get in touch if you have any questions!
Adam.